VELLUM DRAPE
/ MARCH, 10, 2023
This was my first project using the vellum drape system in Houdini. I have started with few traditionnal african clothing as references.
NUCLEAR SHOCKWAVE - HOUDINI RBD
/ MARCH, 10, 2023
This second project was for me an another takes at Houdini RBD where I was able to focus more behaviour of an object such as a truck under a pushing force such as the shockwave of a nuclear explosion.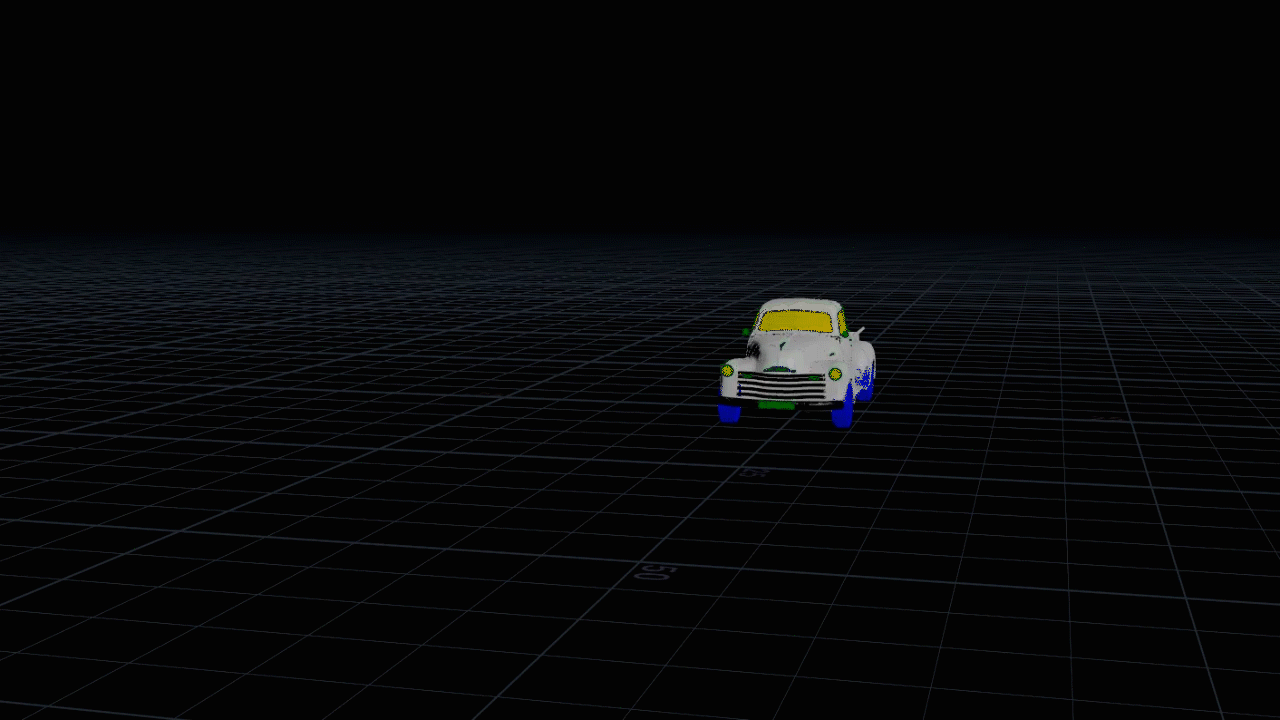 BUILDING DESTRUCTION - HOUDINI RBD
/ MARCH, 10, 2023
Around october last year I challenged myself to start a new destruction scene containing multiple objects, more detailed buildings more pieces to fractures. A scene were an UFO is destroying few buildings of the city while completing a failed landing.
It was great cover some important topics related to RBD.
(a. Geo prep & cleanup, b. Fracturing, c. Collision prep, d. RBD Sim, e. Clustering, f. Volume sim, g. Rendering large sets of data).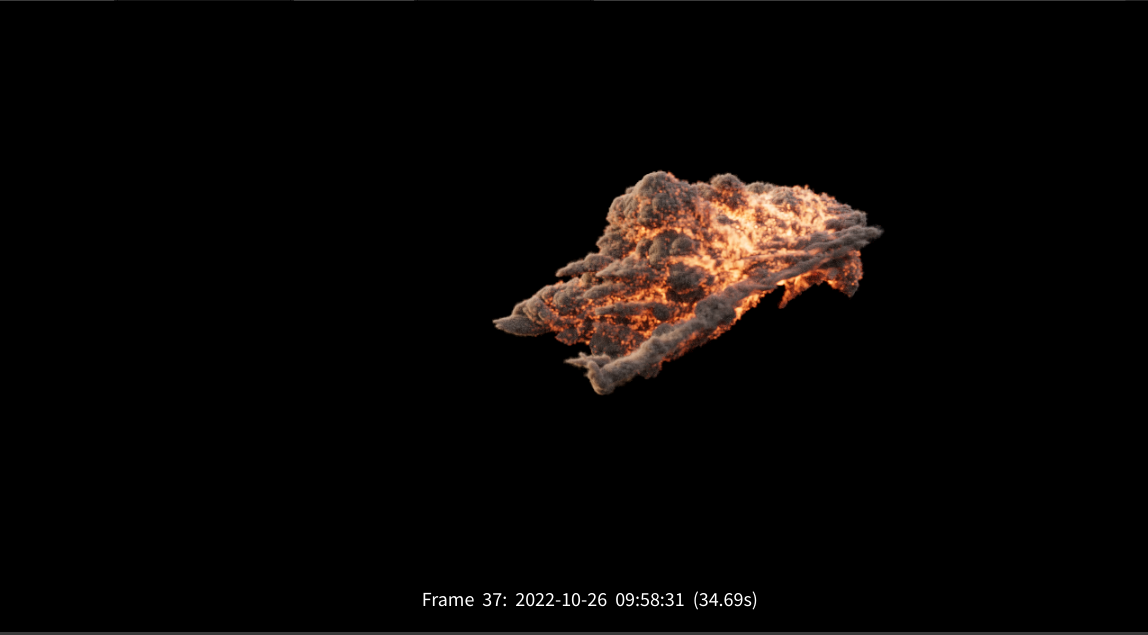 After cleaning the topology of my geo insuring that each pieces were air tight, I have started fracturing each groups of geometry using a recursive fracture approach to get as much details as I could.
Here is the full Breakdown of the final scene. I used mantra render engine at the end because I could not get my head around instancing that many pieces using Redshift proxies. I will definitely come back to this at some point.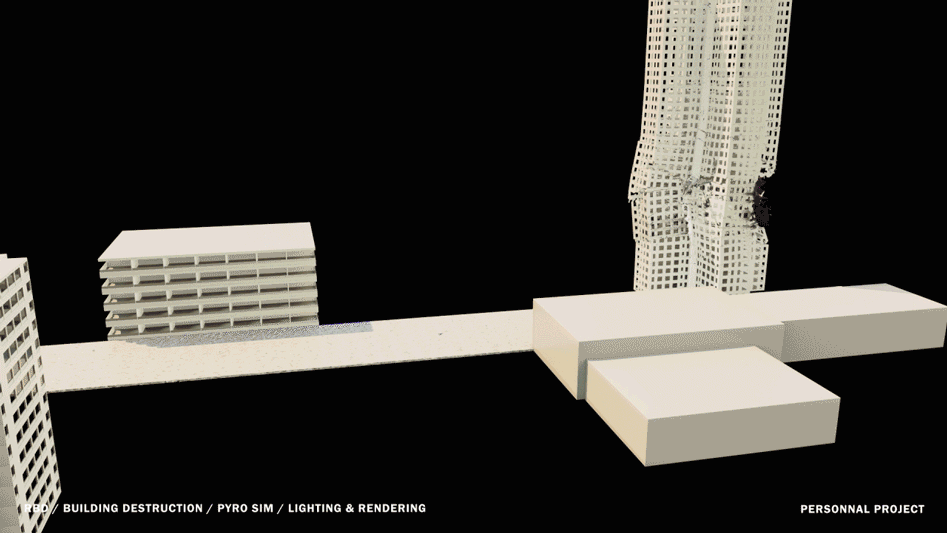 NOT SO PROCEDURAL MODELING
/ MARCH, 09, 2023
I was once asked to model some first generation Apple earphones. I tried multiple approaches to get the curves of the main part right using Moi3D but none of them were successful. I ended up merging two distinct geometry then I went on sculpting the shape of the earphones main body part in Zbrush. I then imported this geo back into Moi 3D to add the details using boolean objects. So yes I had to go fast and compromise but also taking the risk of ending up with the worst pipeline ever in case of back and forth.. so yeah not so really procedural, It was intersting to try a different package than houdini but never again.
PYRO R&D
/ JUNE, 01, 2021
Learning volumes and various smoke/pyro workflow is definitely a huge step in my learning journey.
In the above image I have extracted few things that brought me the most joy while learning from using procedural dependency graph to create contact sheets and increase my ability to iterate or create multi layered pyro simulation.
I currently putting the hours to be able to share my first VFX demo reel by the end of this summer. Stay tuned.
DESTRUCTION
/ MAY, 13, 2021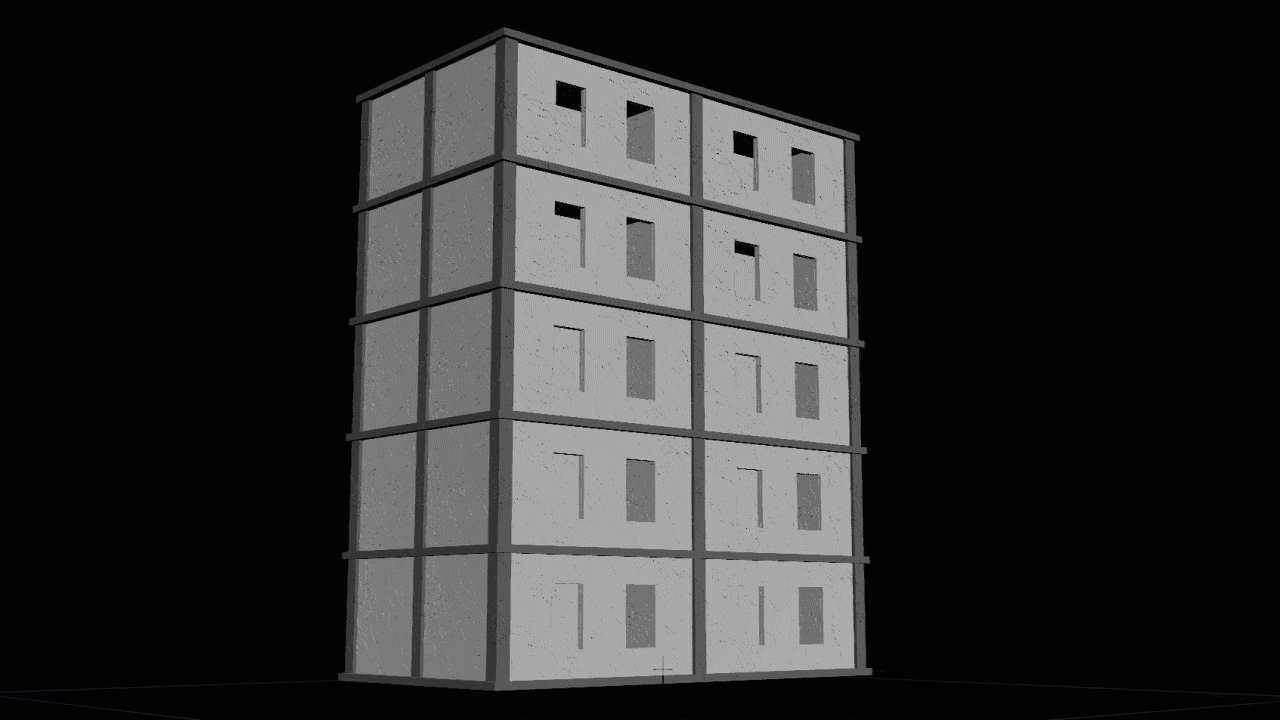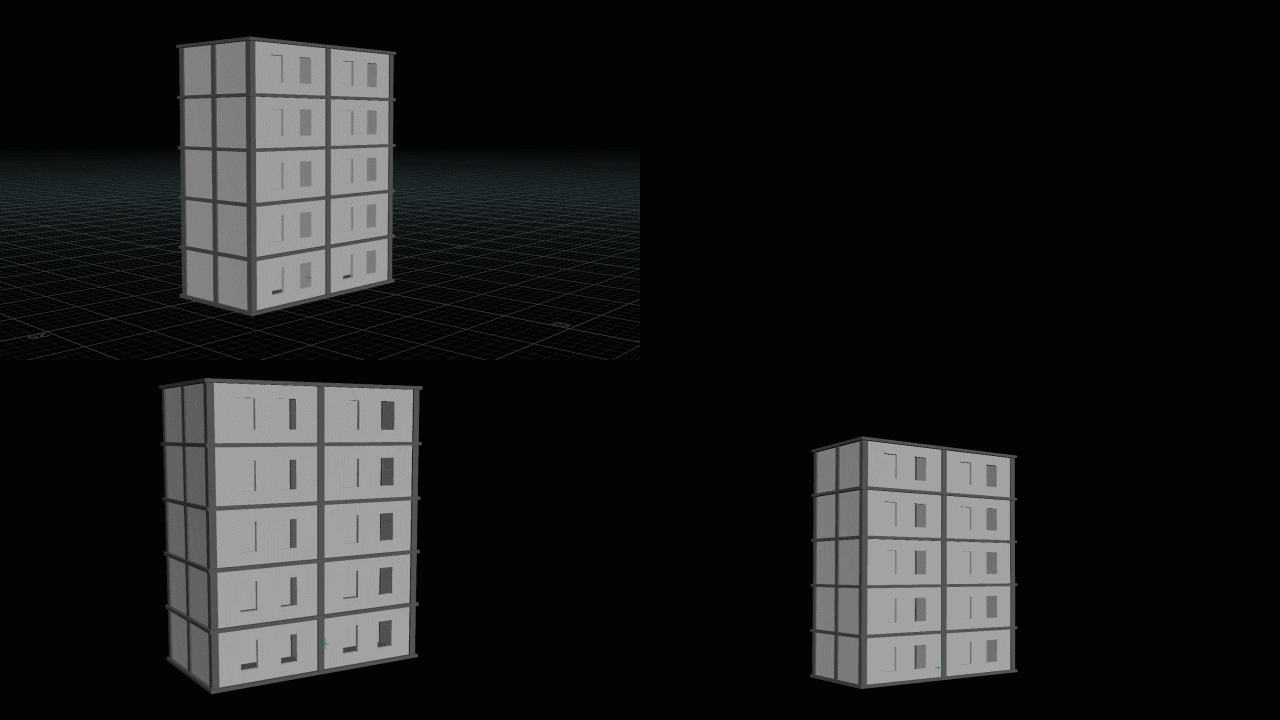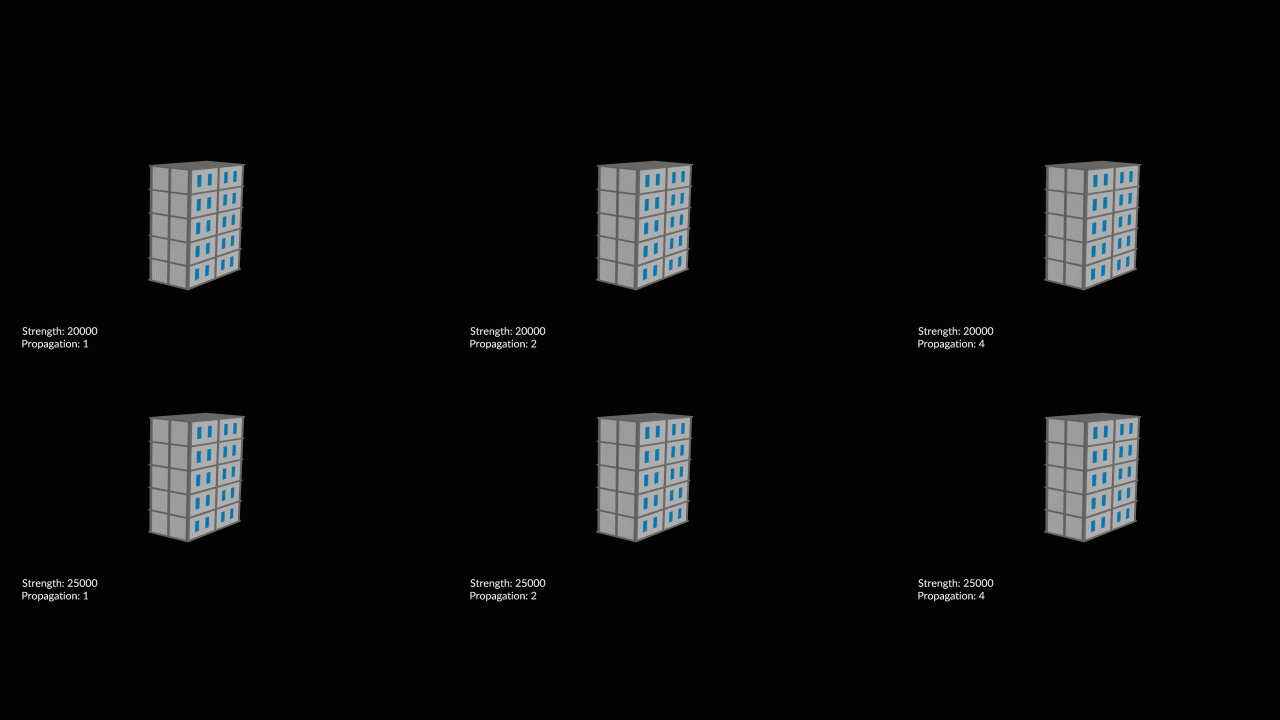 Geometry or structure destruction was for a me a great way to be introduced to the teaching of steven knipping, his series of tutorials are an incredible source of learning. I can say that managing my caches by setting up $DATA variables is definitely now part of my personnal workflow.
RIGGING SYSTEM
/ MAY, 13, 2021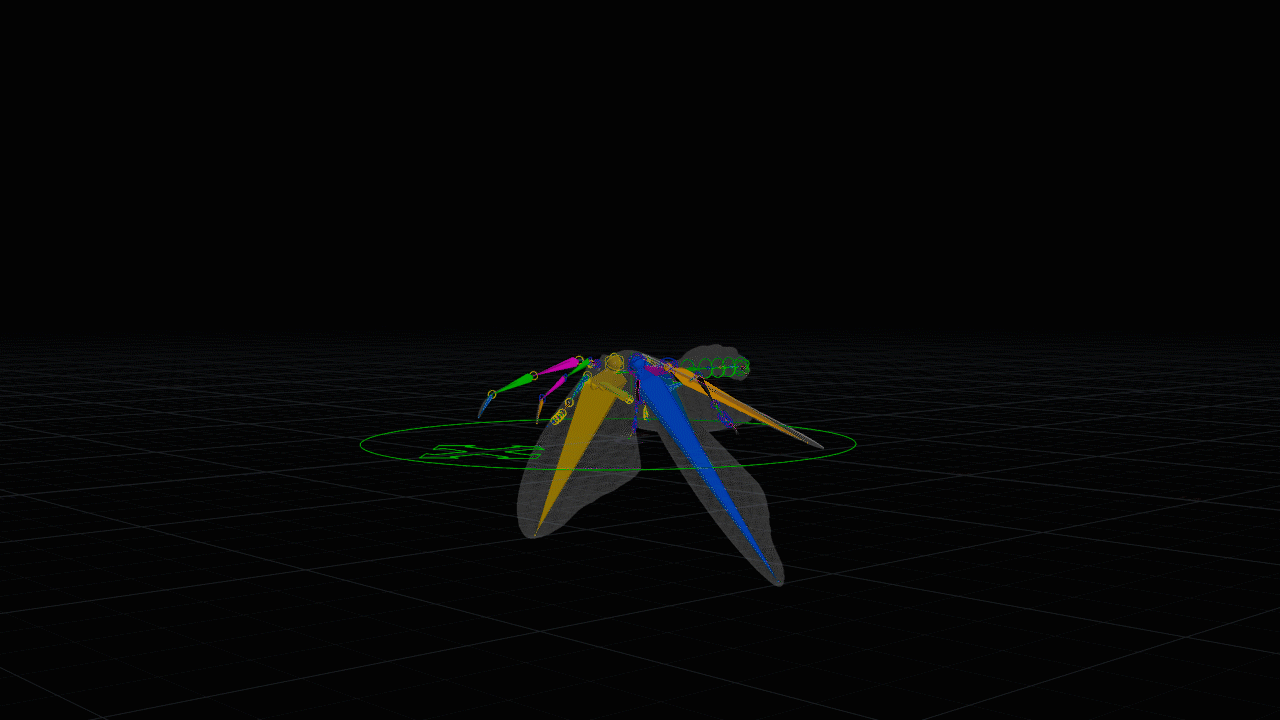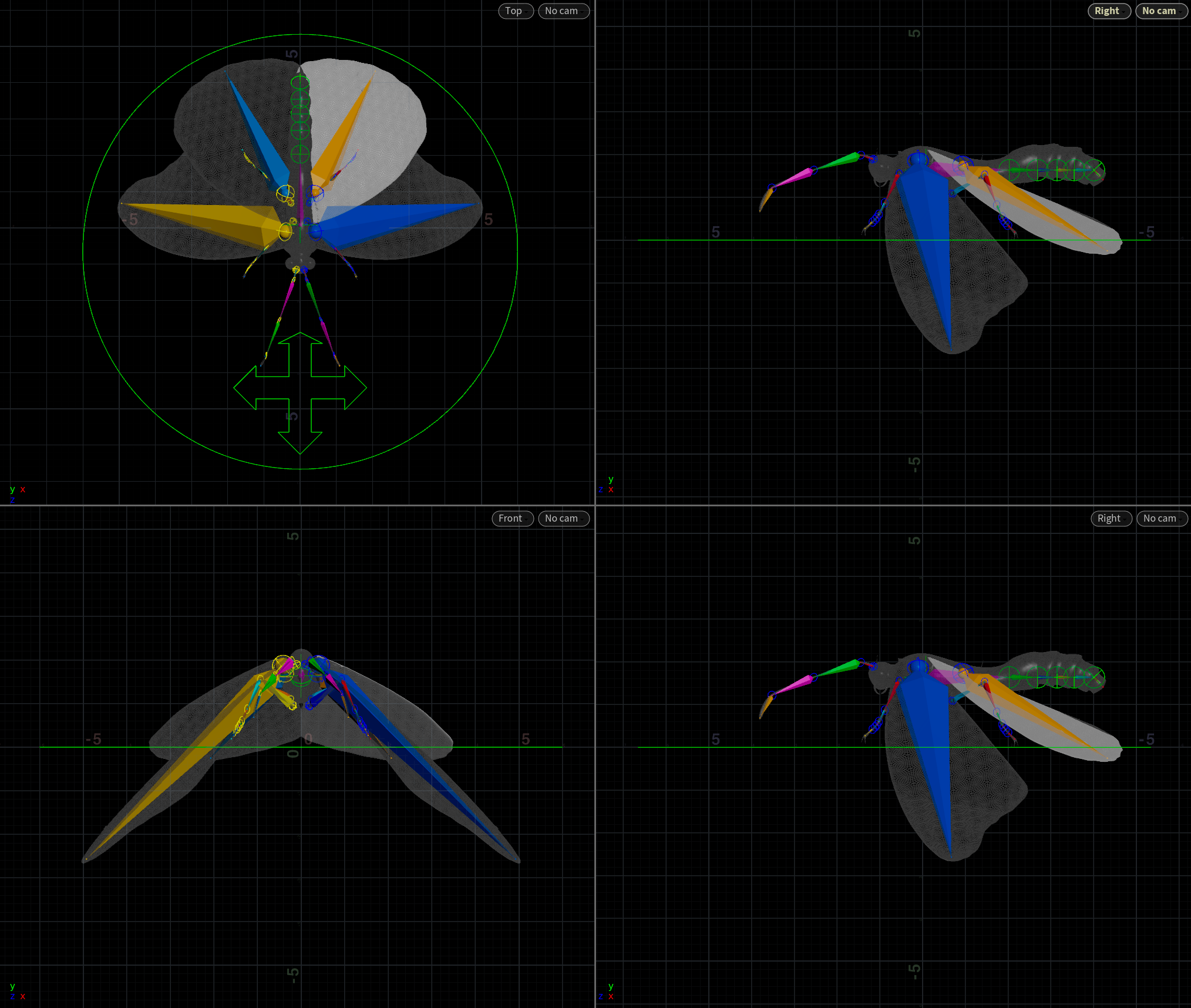 Learning rigging in Houdini started with a poster from one of my favorite graphic designer Yusaku Kamekura.
Houdini riggings tools are incredible. The level of accuracy you can get while working proceduraly to capture your geometry in mind blowing. Your workflow can become as simple as 1-setting your geometry capture > 2. Fine tuning your capture using a brush and the capture layer paint node > 3. Mirroring your capture > 4. Ending your graph with a bone deform node.
Rigging is a huge topic by itself, I believe it will take me years of back and forth to grasp the intricacies of theses tools.
To conclude I would not been able to hope achieving anything this close without the help of the 10 years old of tutorials series released by
3DBuzz.
TIMETABLE OR MODULAR MULTIPLICATION IN VEX
/ MARCH, 16, 2021
Im currently following some vex courses given by varomix. The second was about creating shape with simple polylines.
The first two rows in my example are created using 200 points. The multiplier numbers for the first row going from left to right are 2,3,4,5.
For the second row the multiplier numbers are 50, 70, 9, 100.
The little twist here is that Im using the CarveSop to trim the begining and the end of the polyline in the U direction.
I have applied to same process to the last two rows using a lower amount of points in my circle.
ADVANCED SHADING USING ARNOLD FOR HOUDINI
/ FEBRUARY, 20, 2021
I've been learning procedural shadings in Houdini using arnold.
This is some renders I have done using a simple model. The goal was to recreate an old metal.
I have used an HDRI for the lighting.
PHOTOGRAMMETRY WITH CANON REBELT6
/ AUGUST, 15, 2020
Test render done Using Octane for Cinema 4D
I've been doing a lot of photogrammetry stuff during that month, I have still have a lot to learn.
This is a test I have done using my girlfriend. My plan is to one day fully understand the digitial double workflow.
Metadata set
Mesh cleaning using Z-brush smoothing brush
Epidermis textures displacements using maps
UV Unwrapping using Rizom UV
PHOTOGRAMMETRY 1
/ AUGUST, 15, 2020
My first experiment at photogrammetry using MeshroomLAb, my Canon RebelT6.My metadata set included 70 images.
Once the reconstruction complete. I have first used meshlab to fix my base mesh. Then I have exported that mesh to 3D coat and using the basic scuplting brush I have smoothed the surface of my mesh.
From then I fed my cleaned geometry back to meshlab to be able to reproject my texture on solid tight mesh.
Meshlab mesh repairing
3D coat mesh smoothing
3D coat uv painting
Final result rendered using Octane for Cinema4D
HELLO WORLD
/ SOMEWHERE BETWEEN JUNE AND AUGUST 2020
Living as an artist can be very challenging. Sticking to my learning journey has always been for me a great way to overcome any adversity that life brought to me.
I always had in the back of my mind this desire to share with others what works for me. In that spirit I will try my best via this page to share my learning journey.